Mobius Institute™ is proud to offer scholarships for people around the world that are unable to receive training that will help them in their careers. If you have the passion to become a practicing vibration analyst and access to the internet capable of streaming video then you qualify. Four times a year, we will award a scholarship to three people in each of the regions of Asia-Pacific, EMEA, and the Americas.
Recipients who are offered a scholarship will be provided with:
Free access to both VCAT-I and VCAT-II online video-based training
Complimentary corresponding certification exams (one re-sit if necessary)
All shipping costs of the materials paid by Mobius
Once per year, we will make a special award to one of the recipients who will be invited to a Mobius CBM+RELIABILITY CONNECT® training conference of their choice – all-expenses-paid.
Top Award Receives:
CONNECT Live Training Conference Pass
Economy flights (no extended stop-overs unless agreed)
Transportation costs to/from airport/hotel
Accommodations at CONNECT Conference hotel, organized by Mobius
Three meals a day
All reasonable costs incurred as a result of attending the conference
You will be asked a series of questions so the committee can determine who would benefit from our assistance to further their career including need, desire to learn, and desire to advance your in career.
Submissions periods are April 1, July 1, October 1, and January 1. You can apply during each of the 3 submission periods if you weren't previously selected.
Watch this space, as we will soon make this offer for ARP® training and certification as well.
Questions?
For any further queries about the scholarship and selection process please contact scholarship@mobiusinstitute.com.
Congratulations to our recent scholarship recipients:
2021 Winners
1st Quarter
Zach Wells

"I am grateful and privileged to be presented with this scholarship, not only will this help me professionally but also elevate my knowledge and skill base in my lifelong learning in condition monitoring. I look forward to taking on more challenges in predictive maintenance and contributing to the wider maintenance community. Thank you!"
---
Yousef Rahmani

"Achieving this scholarship is the best news that I have received in 2021. I greatly appreciate Mobius Institute for granting such a fantastic opportunity to me and I feel so honored and thrilled about it. Learning more about vibration topics by an accredited training center has been always on top of my professional goals. However, I have not had this chance to achieve this important goal of mine due to a couple of reasons until I revived this scholarship. I am definitely sure that this opportunity will have an important role in my future, and it will help me to grow and be more successful in my professional career that I am so passionate about."
---
Ankur Shah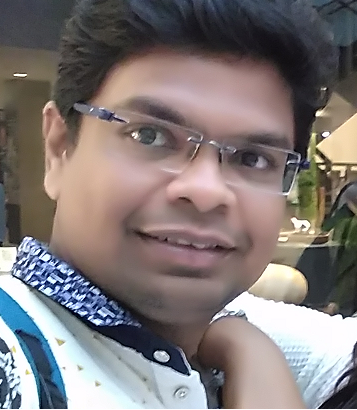 "Receiving this scholarship has greatly reduced the financial burden of my family, given peace of mind, and will allow me to continue to pursue my career dreams. I greatly appreciate your generous financial support and the opportunity to pursue both my educational and career dreams."
---
2nd Quarter
José Salas
"I feel so happy and privileged to be awarded with this scholarship. This will improve my vibration analysis knowledge and skills in a way that it will help me achieve a significant career growth in this amazing field. The first thing someone learns when you start working in condition monitoring is that Mobius Institute provides one of the best trainings in the world and to be chosen for a scholarship by them is a life changing opportunity that I am so grateful to receive. Thank you so much for this."
---
Mohamed Ben Taher
"Being awarded this scholarship will have a huge impact on my career. Vibration analysis and predictive maintenance are increasingly becoming my passion and my career goal. I am eager to dive deeper in this field as I see a big opportunity for me to grow. This scholarship will let me overcome the knowledge barrier to develop new skills and start my journey to a new career path. I am so grateful to Mobius Institute for this award."
---
Umair Mohiuddin
"I am really excited to be selected for this scholarship by Mobius Institute, which is best known for producing top class Reliability leaders around the world by selecting the most appropriate candidates for their programs. This is a long-awaited opportunity for which I always wished for, it would not only enhance my expertise but also help me to achieve my career milestones. It will also bring the best international practices into my knowledge as well. Thank you very much for consideration, which I shall always remain."
---
3rd Quarter
Jair Leon
"Being awarded this scholarship is a lifetime opportunity to me, I feel so grateful for letting me be part of the largest vibration analyst's community. I am sure that this chance will be a step towards becoming a better and more educated mechanical engineer. These courses will be an excellent start for an ambitious reliability career and as a determined and motivated person, I am confident that I will succeed as a vibration analyst engineer. Thank you so much Mobius Institute."
---
Joseph Denkyi
"Thanks be to the Almighty God who has blessed us with every spiritual blessing including this outstanding Mobius Institute Scholarship. It affords me much pleasure to express my sincere gratitude to the leadership of Mobius Institute for their generous support. By awarding me the Mobius Institute Scholarship, you have lightened my financial burden, and have given me the opportunity to grow professionally in the field of vibration analysis, as part of my major career prospects. The financial burden on my family and myself has been stripped off, and I have no doubt this golden opportunity will catapult me to the next level and into a precise career as a vibration analyst."
---
Aprizon
"I am very happy and grateful to God Almighty, also thank you to the mobius scholarship team for giving me the opportunity to receive it. With this scholarship, I will be very excited to work and look forward to a bright future for me and my family. did not expect to get this scholarship, but this is something very exciting for me. With scholarship will also increase my skill about vibration science and my skill will be recognized. Thanks again Mobius Institute."
---
2020 Winners
1st Quarter
Roger Mora

"Thank you, I still cannot believe this wonderful opportunity is mine.  Mobius Institute has been one of the first online media in which I began to polish my knowledge in the area of vibration analysis and by far the most interactive and didactic one. Being able to obtain this scholarship is the best opportunity for professional growth that has been presented to me in my career and it causes me great emotion to be able to receive this from an institute of such international renown. Obtaining a Mobius certification will also be a way to show my gratitude to my colleagues who have been incredible tutors and guides."
---
Mohammed Ali Bin Frigan
"I feel so honored and blessed for being the recipient of the Mobius Institute Scholarship, and I want to express my sincerest gratitude for this opportunity which help me toward my career goals. These courses will have a positive impact in my career development and personal development as well. Thank you again for the life-changing gift you have given and for equipping me for a lifetime of success."
---
Narul Yessenbayev

"Receiving this scholarship has greatly reduced the financial burden of my family, given peace of mind, and will allow me to continue to pursue my career dreams. I greatly appreciate your generous financial support and the opportunity to pursue both my educational and career dreams."
---
2nd Quarter
Jimi Juba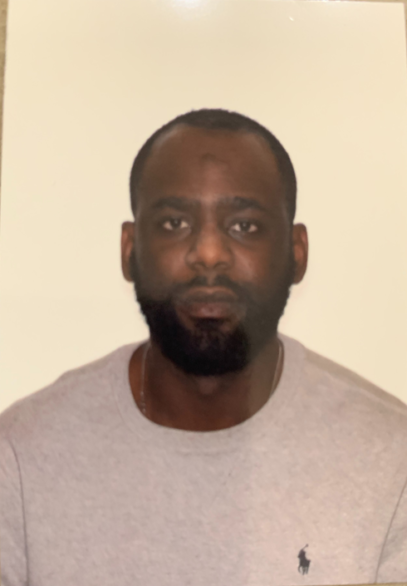 "I would like to thank Mobius Institute for this overwhelmingly kind gesture and my family, and I am really grateful for the opportunity. This award is a boost to my career, and it marks the beginning of bigger opportunities for me. Without the support of Mobius Institute, students like myself would be unable to pursue a career in Vibration analysis and monitoring."
---
Munazar Hussain

"I am very honored and surprised at the same time to receive the prestigious Mobius Institute Scholarship. The news really made my dream come true. This scholarship funding announcement was one of those things for which I waited too much anxiously. Being awarded this scholarship has pronounced that knowledge sharing along with financial assistance has really been helpful to the professionals in acquiring an in-depth knowledge of the field. This scholarship has provided me with an opportunity to polish my skills and work even harder to achieve my goals. I want to reiterate my thanks to the respected panel who approved my scholarship. Thanks to the Mobius Institute team for supporting people who are not able to get this because of their financial conditions. I have a plan to pay back to Mobius Institute through my skills and advertise/introduce its courses wherever I will work and perform duties."
---
Zulkiflie bin Naiyan

"I would like to say thank you for the scholarship offer. This such a golden opportunity for me to upgrade my knowledge in the vibration and monitoring field. It is important in maintaining the equipment, proper maintenance planning, and improving equipment reliability."
---
3rd Quarter
Juan Camilo Urango Pérez

"Being awarded this scholarship is one of the greatest honors I have had so far in my life. As an Intern in Mechanical Engineering in a Thermal Power Plant, I discovered Mobius Institute as the main world-wide referent in Condition Monitoring and Precision Maintenance; and now for me being awarded a scholarship from this Institute, it is just unbelievable! This is an opportunity, you can be sure that I will make the most of it and that I will work really hard to be part of the prestigious community of Vibration Analysts from the great Mobius Institute. Thank you all at Mobius Institute!!"
---
Maxwell A. Sarpong Jnr.

"First of all, I thank God so much for making this dream a reality. I am earnestly grateful to be receiving a Mobius Institute Scholarship. The weight of burden off my family and myself is immense, and I have no doubt this opportunity will catapult me into an excellent career as a vibration analyst."
---
Abdul Aziz A

"I am really so excited to get scholarship from Mobius Institute. I need a scholarship to do complete Vibration Analysis Certification because I am unemployed & can't get job due to corona crisis. I like to improve my skills for better career growth, but I don't have any financial support. My past employer also didn't support me for any certification. If you provide this scholarship is very useful for my career."
---
4th Quarter
Julio David Romero
"Thank you, really for me it is a true honor to receive this great   opportunity for professional growth, from one of the most important institutes such as Mobius Institute, who have been one of my main references when acquiring knowledge in the area of ​​analysis of vibration during my professional growth. Obtaining this scholarship is undoubtedly one of the greatest opportunities on a personal level with a great impact on a professional level in my career, so I will try to make the most of it."
---
Aristide Ulrich Omengue Ekani
"First of all, I thank God so much for making this dream a reality. I am earnestly grateful to be receiving a Mobius Institute Scholarship. The weight of burden off my family and myself is immense, and I have no doubt this opportunity will catapult me into an excellent career as a vibration analyst."
---
Ihsan Ullah
"These courses will help me to further polish my skill in the field of Vibration analysis and has greatly reduced the financial burden of my family. Being able to obtain this scholarship is the best opportunity for professional growth that has been presented to me in my career. These courses will have a positive impact in my career development and professional growth."