Our Staff
Meet our international team of genuine, friendly, caring people who are all focused on helping you achieve your goals. We are proud of what we have achieved, but it is all thanks to the strength, dedication, and comradery of our team - and wonderful customers who were willing to try something new.
scroll icon

Scroll Down
Executives
Jason Tranter
Founder and Chief Executive Officer
Jason Tranter is the co-founder of Mobius Institute, starting the company with Georgina Breedon in 1999. After gaining an engineering degree, Jason began his career in reliability and condition monitoring way back in 1984. Having been involved in the practice of vibration analysis, the development of a wide range of condition monitoring software, and the development of the majority of Mobius Institute's training software and course material, it is fair to say that Jason is passionate about helping people achieve success in their reliability improvement efforts - whether that is detecting and diagnosing future failures, or avoiding them in the first place. Jason has worked in Australia and the United States and has presented courses, workshops, and technical presentations in many countries around the world. Jason is proud of the achievements of the Mobius Institute team and honored to have been able to help tens of thousands of people around the world achieve their personal and professional goals.
Georgina Breedon
Co-Founder and CFO
Georgina Breedon is the co-founder of Mobius Institute, starting the company with Jason Tranter in 1999. Georgina has extensive business experience that began as the co-founder of the ARGO Software business in 1986 that was eventually sold to DLI Engineering in 1990. Georgina has worked in Australia and the United States, originally in a technical role, but since 1999, as the Chief Financial Officer of Mobius Institute and the family of international Mobius businesses: Mobius Institute, Mobius Institute Board of Certification, and MINA Training and Certification [USA]. Georgina oversees the accounting and bookkeeping functions and controls the financial management system that deals with international tax laws, payroll, currency exchanges, and banking. As a qualified Civil Engineer from Melbourne University, Georgina is well versed in the technical aspects of maintenance, reliability, and condition monitoring, and has helped guide the business to become a respected, international organization with strong financial performance.
Bill Partipilo
President
Bill Partipilo is the President of Mobius Institute. An over 20-year industry veteran, he assumed this position in August 2021 and leads sales, marketing, business operations, financial procedures, and business development worldwide. Bill is responsible for ensuring that the Mobius Institute international brands excel in every way by employing new ways of doing business that improve overall learning and team member engagement while continuing to produce international industry-leading results. Previously, he held the position of Chief Operating Officer at Mobius Institute joining the company in 2017. Under his leadership the company expanded to 203 training partners in 115 countries and has trained and certified more than 60,000 students worldwide in 26 languages. Mobius Institute has direct offices in Australia, India, and the United States. Prior to joining Mobius Institute, Bill led a Publishing and Event Management Company for fifteen years in Maintenance and Reliability. Bill holds a B. A in Hotel, Restaurant, Institutional Tourism Management from Purdue University.
Mobius Team
Anna Aranha
Global Marketing and Business Development Manager
Anna supports all business opportunities worldwide for all Mobius brands. She manages all marketing efforts for the Mobius Institute and Training Partners Worldwide with Marketing Research, Consultation & Strategies. Anna works closely with our Business Development Manager & Marketing Director to create and implement a cohesive strategy. She also supports MOBIUS CONNECT® brands.
Nicole Aroca
Business Development Manager
Nicole is responsible for business development opportunities worldwide for Training & Certification. She oversees all technical and operational support for our existing training partners worldwide. Her primary responsibility is to ensure the partners have all the resources to succeed. In addition, she works closely with our Global Marketing & Business Development Manager.
Paul Barker
Learning Products Development Manager
Paul manages product and training development including training course manuals, slide generation, translations of materials and product testing. He also maintains our Learning Management System and iLearnReliability site setup and administration. Additionally, he provides technical support for our training partners.
Angela Bello
Training & Events Coordinator
Angela supports all North America training and certification through Distance Learning, On-site, and Public courses for Condition Monitoring and Reliability. She also supports the Conference Director with all Conference logistics (Hotel Negotiations, Food and Beverage, AV and Exhibitor and Sponsorships).
Apol Bross
Marketing Coordinator
Apol is responsible for the overall planning and execution of all digital & traditional marketing activities for Mobius Institute, MIBoC, and Mobius Institute North America including graphic design, social media, lead generation funnels, SEO, email, and paid advertising for the brands.
Alexis Casalanguida
Media Specialist for MOBIUS CONNECT
Alexix focuses on the overall support of MOBIUS CONNECT®, including webinar, podcast, and interview planning, social media coordination, and sales support. She also assists with the Brand Ambassador Progam.
Roberta Clark
Projects, Accounts Payable & Payroll
Roberta is responsible for accounts payable. Roberta also assist with internal projects within Mobius Institute and MIBoC.
Liz Cox
Exams Administration and Student Support
Liz is responsible for Student Support and all Exam Administration. She coordinates all independently invigilated exam applications and exam administration for all paper and online exams.
Danielle Crouse
Conference Coordinator
Danielle supports the Conference Director with all Conference logistics (hotel negotiations, speaker management, vendor sourcing, and exhibitor and sponsorships).
Bree-anna Dennis
Certification and Australian Operations Manager
Bree-anna manages MIBoC's certification processes. She also oversees all accounts receivable. Additionally, she is responsible for the overall management of our Australian team members.
Josh Evans
Instructional Developer
Josh develops our interactive simulators that help to make complex concepts far easier to understand. This is a cornerstone of Mobius Institute training and it is what makes us unique in the condition monitoring, maintenance, and reliability field.
Kim Fuger
MOBIUS CONNECT Manager
Kim manages the operations for MOBIUS CONNECT® and coordinates all contributor and advertiser relationships. Kim also oversees content production for CBM CONNECT® English and Spanish, RELIABILITY CONNECT® English and Spanish.
Paige Haddy
Director of Mobius CONNECT & Global marketing
Paige oversees the MOBIUS CONNECT® community platform and is responsible for development and business opportunities for MOBIUS CONNECT; including CBM CONNECT® English and Spanish, RELIABILITY CONNECT® English and Spanish, and COMMUNITY CONNECT™. Paige also oversees Mobius Institute's global marketing team.
Emily Harns
Digital Marketing Specialist
Emily works closely with the Marketing Department to support special projects across all brands. Emily is responsible for the planning and execution of MOBIUS CONNECT® social media, emails, and paid advertising. She is also responsible for SEO efforts and website maintenance.
Erica Haworth
Exam Content Coordinator
Erica is responsible for all MIBoC Exam Content, including exam creation, translation and exam version control.
Paige Hodson
Certification Manager
Paige processes all certifications and certification renewals. She also oversees all product, training material, and exam shipments.
Eleni Kalaboukas
Accounts Administrator & Distance Learning Administrator
Eleni is responsible for accounts receivable invoicing. Eleni also processes all distance learning training courses and customer service.
Alynn Kayatta
MOBIUS CONNECT Administrative Assistant
Alynn supports all global thought leaders and contributing authors for CBM and RELIABILITY CONNECT English & Spanish. Alynn supports the MOBIUS CONNECT Community, live webinar, and podcast production. She also collaborates with our global marketing team, sharing the latest content with our network.
Lorne McMurray
North America CM/Vibration Sales Engineer, CAT III
Lorne is responsible for all Mobius Institute North America Vibration Onsite, Public and Distance Learning Training and Certification courses. He also supports all North America instructors for Condition Monitoring and Reliability Courses.
Kotya Naik
Community CONNECT Manager
Kotya oversees the regional COMMUNITY CONNECT groups with a focus on connecting community leaders and developing community membership. Kotya partners with the MOBIUS CONNECT team to support all live and virtual community events, and shares exclusive educational material with each community.
Becky Partipilo
MINA Training & Events Director
Plans and organizes all global CBM & RELIABILITY CONNECT® Live Training Conferences. Supports all North America training and certification through Distance Learning, On-site, and Public courses for Condition Monitoring and Reliability. She also manages the North America Offices.
Genesis Redondo
Business Development Specialist
Genesis provides technical and operational support to Mobius Training Partners worldwide. She handles ongoing communication with our Partners and monitors their training performance. In addition, she works closely with our Business Development Manager and our Training & Certification team.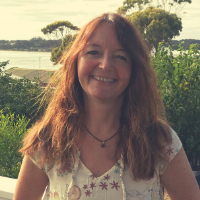 Susanne Rudolph
Training Partner Coordinator
Susanne supports our Training Partners with onboarding and assisting and supporting them through the journey with Mobius.
Riley Tucker
Shipping Administrator
Riley is responsible for preparing and dispatching all products, training material, and exam shipments.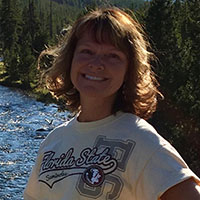 Debbie Umphries
Mobius Institute North America Bookkeeper
Debbie oversees all North America financial data and compliance by maintaining accurate books on accounts payable and receivable, daily financial entries and reconciliations.
Kirsten Wallace
Learning Development Coordinator
Kirsten works on the on-going development and maintenance of our existing and new training materials, as well as the translation of these into different languages. Additionally, she provides technical support for our training partners.
Alisha West
Internal Projects & Accreditation Coordinator
Alisha coordinates internal process improvement projects within Mobius Institute. Alisha is also manages our Quality Management System & MIBoC's internal & external audits.
Why We Love Working Here!
Mobius Institute has been my second home. I graduated and started working with them. I've been involved in every single department, and I fell in love with the experience. One thing that I've learned since day one is that our priority are our customers, Training Partners and students. It is not about the money but about the experience we can provide to them. Every single of my coworkers has been a key to the success we are having in Latin America. I've learned so much from each of them, and at the end of the day they make Mobius what it is.

Anna A, 2 years
Mobius Institute is a great place to work! I couldn't ask for nicer co-workers and executives. They're the perfect combination of enthusiasm and hard work. I'm thankful to be part of this wonderful team! I work part-time, and I'm particularly grateful for the schedule flexibility that enables me to address the needs of my family.

Debbie U, 2+ years
In 12 years with Mobius I've seen a huge expansion in the number of people we train, partners we have around the world, training we produce and the scope of the reliability spectrum that we cover. In all of that time there has been one constant and that is that educating people is number 1. This is shown in the standard of the materials that we produce for training, our service and support, and the quality of our partner network. Beyond those "business" factors, we offer so much material online at no cost, we offer scholarships to people to take our training and attend our conferences, and we have helped people in times of hardship to gain skills and get a real boost to their careers. Mobius is a business that is focussed on the welfare of their community and this is a rare thing.

Paul B, 12 years
I have enjoyed helping people receive our great training and in turn keeping their plants, factories, and sites safe.

Becky, 5+ years
Mobius Institute's passion for providing continuing education opportunities and keeping practitioners in the industry safe is inspiring and shared throughout the company. The Mobius team was founded by family 20+ years ago, and is still led by family today. The sentiment of "family first" is a staple in our culture, which makes being a team member that much more of an honor.

Paige H, 3+ years