Welcome to Mobius Institute North America
decor element
Mobius Institute North America (MINA) provides internationally recognized Vibration Analysis, Ultrasound Analysis, Infrared Thermography and Asset Reliability training and accredited certification to condition monitoring, maintenance, asset reliability practitioners, and business leaders across the United States of America and Canada.
Find Course
Training & Certification Resource Guide
Learn more about Mobius Institute in this 1-minute video...
scroll icon

Scroll Down
TRAINING AND CERTIFICATION IN NORTH AMERICA IS WHAT WE DO
Mobius Institute North America has been providing public courses, on-site training, and web-based education, which leads to accredited certification for asset reliability practitioners, condition monitoring specialists, and precision maintenance technicians for 20+ years in the USA and Canada. Find the training and certification course that aligns with your goals.
Student Testimonials
Hear directly from the students who have experienced our live classroom, on-site, and distance learning training in North America.
"I'm delighted to have official Vibration Analysis CAT-II certification level with Mobius as they're globally recognized. The course material was in depth & helped to connect the dots where my knowledge was previously lacking. Great course & a must-have for anyone employed within the CBM industry."

Craig, Student
"I had a wonderful experience with the Mobius Institute training. The content was interesting, the format accessible, and the instructor who ran the course was extremely engaging and helpful throughout. I learned a lot in this course and would recommend it to anyone looking for vibration certification."

Georgia, Student
MEET OUR NORTH AMERICAN INSTRUCTORS
Ahmad Assi
22+ Years in the industry
Toronto, Canada
Walt Barringer
30+ years in the industry
Tennessee, United States
Tony DeMatteo
44+ Years in the industry
New York, United States
Glen Hutto
38+ years in the industry
South Carolina, United States
Chuck Landsettle
25+ years in the industry
Ohio, United States
Ron Newman
40+ years in the industry
Vancouver, Canada
Allen Plymon
30+ Years in the industry
Alabama, United States
Matt Rubin
10+ years in the industry
New York, United States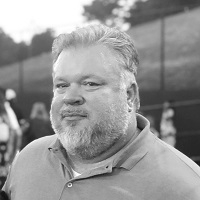 Dave Sirmans
25+ years in the industry
Georgia, United States
Dries Van Loon
10+ years in the industry
San Diego, United States
"Training leads to competence and confidence in your role, but you must never stop learning. Accredited, internationally recognized certification creates opportunities and earns respect from your peers. Wherever and however you want to learn, Mobius Institute™ will help you achieve the next level." – Jason Tranter, CEO & Founder of Mobius Institute
Meet Our Authorized Business Partners in North America
Meet Our North American Training & Events Team
Bill Partipilo
President
Angela Bello
Business Development Manager
Mackenzie Bledsaw
Training Coordinator
Apol Bross
Marketing Coordinator
Danielle Crouse
Training & Event Manager
Lorne McMurray
North America CM/Vibration Sales Engineer, CAT III
Becky Partipilo
Training & Event Director